"Working with Dayna Johnson has been an absolute pleasure!  What I loved about working with Dayna and the Novonee community was that she was able to help us fully utilize our practice management software.  Dentrix is so multi-faceted there are SO many features that we weren't fully taking advantage of. In Dentrix, there are many ways to navigate to the same place and it was so nice to be shown easier, more efficient ways to accomplish the tasks.  Dayna is a wealth of information and I would recommend her and the Novonee community whole heartedly to anyone who uses Dentrix!"
Katie – Office Manager
Ask the Experts live events give you the opportunity to ask the questions and we get to help solve them together. This interactive user meeting is moderated by Dayna Johnson. With more than 25 years in the dental industry, Dayna is a veteran trainer (working with Dentrix for more than 15 years).
It is estimated that a dental practice only uses 10-15% of its practice management software and the average practice has team turnover every 18 months. Expand your knowledge and become a superuser.
Whether you have been using Dentrix for 10 days or 10 years, there is always something new to learn. Do you wonder if there is a way to get your entire team all on the same page? Are you looking for ways to save time? Do you want to increase your cash flow?
Dayna moderates 4-6 live Ask the Experts events each month in the Novonee membership group. If you would like to learn more about being part of this exclusive group, click on the Learn More button.
Why do I do it? Well . . . my mission is to be a Voice, an Advocate, and a Resource to all the Dentrix users in the world. It brings me joy seeing the light bulb moments when team members or audience members say "OMG! I didn't know Dentrix could do that."
When I first became a certified Dentrix trainer in 2006, I never would have thought in a million years that I would have a library of online courses and webinars. Working with people like you gives me motivation to bring new and exciting topics to help you learn and grow.
As you'll see, I have an online library of resources you will love.
"I just wanted to send an email to express how much I loved the last webinar that I watched about treatment planning. I learned new tips and tricks that I am very excited about implementing in our practice to help streamline our treatment planning process and make it easier for everyone in the team! The tips I learned from this webinar will save us time and help with communication throughout the whole office, I am very excited to use these new tools I have learned. There are so many resources in Dentrix that can be used to make the day run more efficiently, and Dayna does an amazing job of uncovering these tools so that they are accessible to anyone. I am so glad to have a resource like her available to me!"
Nikki @ CE Family Dental North
If you are like Nikki, you have a passion for learning and will do whatever it takes to enjoy the career, you have chosen in dentistry. Optimizing your software can help with all of that.
Our resources will help you to:
Optimize your Dentrix software
On-board new team members
Give you one-one-one time to ask questions
Download more resource guides
Provide content for your next team meeting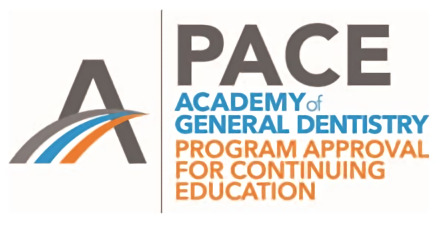 Rae Dental Management, LLC is designated as an Approved PACE Program Provider by the Academy of General Dentistry. The formal continuing education programs of this program provider are accepted by the AGD for Fellowship/Mastership and membership maintenance credit. Approval does not imply acceptance by a state or provincial board of dentistry or AGD endorsement. The current term of approval extends from February 28, 2018 to February 28, 2021. Provider ID#383397